DUGO RELEASED THE FIRST ALBUM "LINGUA FRANCA"
"High Score 2019 expands to a two-day event exploring music in games"
Composers, musicians and developers with an interest in creating the sonic landscapes of today's interactive games are invited to hone their skills and industry knowledge at High Score: Composition and Sound Art for Gaming, which will take place at Southbank's game development hub The Arcade, Saturday 5 October and Sunday 6 October.
Takahiro Izutani discusses his band Dugo how live gigs have impacted how he writes/remixes for projects.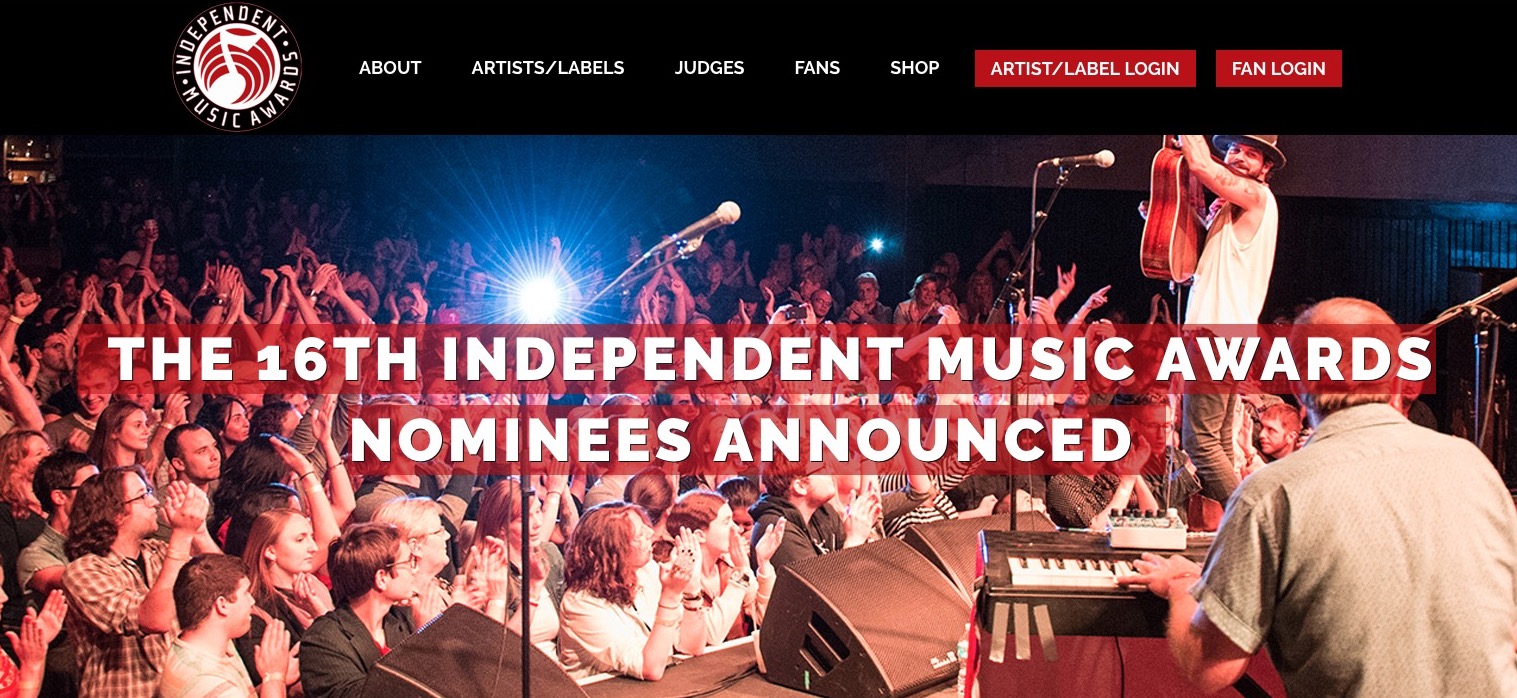 NY February 13, 2018 Music Resource Group announced the Nominees in The 16th annual Independent Music Awards (The IMAs) The winning projects will be selected by judging panels of top recording artists including: Tom Waits, Slayer, Bakithi Kumalo, Michael W. Smith, Sepultura, Amy Lee [Evanescence] among many others; and influential press and talent buyers from the Americas, Europe and Pacific Rim.
Dugo "Lingua Franca" is now published by freibank music publishing which is a German music publishing company founded, and managed by Mark Chung who is known for his work as the bass guitarist of the German band Einstürzende Neubauten.
Tune Collective
Substream Magazine - Jun 1, 2017
Takahiro Izutani, who creates mindblowing soundscapes as Dugo, released his newest album, titled Lingua Franca, earlier this year, and we're telling you now before it's too late: listen to this album, because it may very well end up on your best of 2017 list.
This latest release from DUGO provides ideal accompaniment to any activity as it ranges from soft and sentimental to dynamic intensity, all carried by sweet guitar melodies crafted with love from Takahiro's own hands.

Girl Underground Music - girlundergroundmusic.com
Huffington Post - Johnny Taylor, Contributor
Rating: **** hella rad
Not a single track sounds like the other (a rarity in the ambient music genre) creating just the right pacing to keep you engaged front-to-back. Really, really strong effort.
Interviewed by ZO Magazine −a different kind of universe
We talked to Dugo about the album, Western culture overseas and much more!
By Daniel Mihailescu nerdopotamus.net
All-in-all, Dugo's Lingua Franca is an outstanding treasury of contemporary music, well thought out in all areas of its production, captivating from start to finish.
Review by ljubinkozivkovic − Sputnik Music
First thing you notice is that Izutani is an obviously classically trained musician, like many names on today's electronic scene - Max Richter, Peter Broderick, Neil Frahm… And like all the above mentioned, his musical palette is much wider than 'simple' layers of electronic instruments.
Sensible Reason
While there is a certain sense of structure and form to this album, Lingua Franca almost feels like a combination of free form jazz and breakbeat electronica.
The Huffington Post
Recently, I had the sublime opportunity to review Dugo's album – Lingua Franca. In my humble opinion, the album is a masterful work of art because of its creativity and originality.
Music Street Journal
This album could land in the territory of electronic music. It seems a bit too organic for that, though. It really is progressive music, but perhaps not progressive rock. There is a lot of world music here. The only vocals are some world vocals that appear on the first track, more as instrumentation than actual singing. Whatever you call this, though, it is some particularly effective instrumental music. This is not the kind of thing that should be confined to the background. Let this album live and breathe and be heard.
Brutal Resonance
Let's call it electronic Latin jazz fusion with some UK garage and experimental programming? Sure, why not.
SWEPT
This electronically elating album is truly a beautiful piece of work. There is such diversity with regards to the ambient fills, and pads; with the breaking beats; and especially the glamourous guitar.
Culture Villain
It is an album that demands your full attention, each time uncovering a new layer or melody.
Roaming through Dugo's soundscape feels like a cinematographic exploration of extended ambience where you feel like the protagonist of a virtual simulation. The tracks in Lingua Franca uncoil in their own theatrical, squiggly fashion that feel like they move complying with the laws of an otherworldly form of gravity. The opener, "Sunburst," starts out with quiet and piercing beats that quickly build into an unrelenting, strings-powered rush. It evokes an off-to-the-races momentum, embedding us to a constant influx of exhilaration.
Album Rating: 8.3 Aupium Global Music
The Huffington Post
My advice is to get this CD today. And no, I'm not receiving any kickbacks. It's simply glorious music, performed by superb musicians. You can't ask for more than that.
edmsauce
Dugo is the culmination of his grand vision of what an independent solo album should be.
Middle Tennessee Music
Very rarely, but every so often, an album of music crosses my path that completely stands on it's own without comparison to anything that has come before or will come after it.
Global Dance Electronic
Dugo. 'Lingua Franca' is the culmination of what Izutani has been making for the past 10 years with collaborative influences from artists and other musicians.
Pucker Mob
This artist Dugo's work sounds so beautifully complicated to me, like I picture him not being able to sleep as this plays in his head, and he knows he MUST create this masterpiece.
Excellent music label (and Club Tiny member) Brave Wave Productions got in touch with us to share an exclusive, pre-release stream of Dugo's debut solo album "Lingua Franca." You can listen to the whole album here before its launch tomorrow.
Brave Wave's first release in 2017 continues their goal to give the freedom to game music composers to create their dream projects. Lingua Franca is the life's work of Dugo, the alias of composer Takahiro Izutani who has composed for the Metal Gear Solid and Bayonetta series since 2006.
Signed limited edition of 300. Dugo is the alias of Bayonetta and Metal Gear Solid 4's co-composer Takahiro Izutani. Ten years in the making, and with an international assembly of artists — guitar players, violinists, photographers — Dugo is the culmination of Izutani's grand vision of what an independent solo album can be. Featuring photographic work by label director Mohammed Taher.
Takahiro Izutani has brought his edgy, dynamic fusion sound to a wide range of sectors. He is known to soundtrack listeners for his contributions to the Bayonetta, Metal Gear Solid, and Blassreiter universe. However, his portfolio also spans numerous arrangements for J-Pop legend Ayumi Hamasaki, several albums with the avant-garde band Happy Family, and an original album project DUGO with record label Brave Wave.
Lingua Franca
Takahiro Izutani
composed,programmed,mixed all songs,played acoustic guitar on Track 1,2,4,5,6,7,8 and 9

Paolo Fontana (Ecovanavoce)
played Chitarra Rinascimentale (Renaissance Guitar),Tiorbino (small theorbo) and Viola da gamba on Track 3. Viola da gamba basso on Track 8

Fabio Lorenzi (Ecovanavoce)
played Chitarra barocca (baroque guitar) on Track 3, Viola da gamba tenore on Track 8

Monica Pegis
played violin on Track 4